Your MacBook Pro laptop uses the same method to delete applications as other Apple computers running the Mac OS X operating system. Applications are stored in the Applications folder on Mac OS X by default. If you need to create more space on your MacBook hard drive, deleting applications you no longer use is an effective way to do so. To delete an application on your MacBook Pro, transfer it to the Trash folder.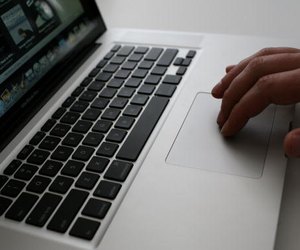 Step
Click the "Finder" icon in the Dock. The icon looks like a blue, smiling face.
Step
Click the "Applications" folder on the left side of the window.
Step
Scroll through the list of applications and select the one you want to delete.
Step
Drag the application's icon or folder into the Trash folder in the Dock or the desktop. Click and drag as many applications as you need to delete into the Trash folder.
Step
Press the "Control" key while simultaneously clicking on the "Trash" icon.
Step
Click "Empty Trash" from the pop-up menu. Click "Yes" on the pop-up window to confirm you want to delete the contents of the Trash folder. The applications are deleted from your MacBook Pro.