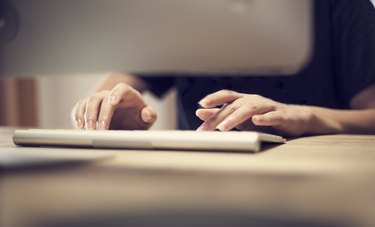 How to Delete Badoo Contacts. Badoo is a fun social-networking platform that lets you share pictures, videos and stories with your friends and family members. On occasion, you may find that you've lost touch with some of your Badoo contacts. If this is the case, then you might want to delete them. All it takes are a few clicks to clean up that contact list and get back to the fun of Badoo.
Step 1
Log in to your Badoo account. When you land on the homepage, click on the "Sign In" link at the top of the page. You can then enter in your username and password to access your account. If you don't remember your password, you have the option to retrieve it by email from this page as well.
Step 2
Look over your current contact list. Once you're logged in, a navigation bar allows you to visit the home page, browse other users, edit your profile and view your contacts. Next to the "Contacts" button is a circle with a number in it. This is the current number of contacts you have in your account. Click the "Contacts" button.
Step 3
Review the contacts that you want to delete. Go through your lists of contacts, and decide which ones you want to delete. You'll see each contact with a picture, name, age and location. Next to each entry is the word "Friend" with a drop-down box. Choose "Remove from Contacts" from the list.
Step 4
Confirm your deletion. Click the "Delete" button to confirm that you do indeed want to delete that particular friend from your list.