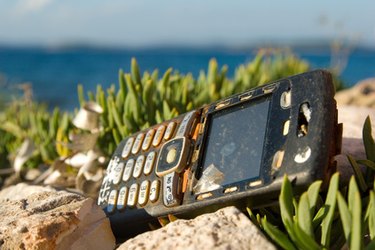 Boost Mobile is a major prepaid telecommunications provider that sells a variety of mobile phones. If you lose your Boost Mobile phone, you may become frustrated at the thought of losing access to your contacts. Unfortunately, if you have not synchronized the contacts in your phone to an email account or desktop program, then you may not be able to retrieve all of your contacts' numbers, but you can retrieve the phone numbers of the people who called you, by accessing your call log from your Boost Mobile account online.
Step 1
Visit the Boost Mobile website (see Resources) and click the link "My Account."
Step 2
Enter the phone number from the lost Boost Mobile phone into the "Wireless Phone Number" field.
Step 3
Enter the four-digit Boost Mobile PIN associated with that number in the "PIN" field. Click "Submit."
Step 4
Click the link "View Call Records" to bring up a detailed listing of the numbers that called your Boost Mobile phone. To view a different month and year of call records, select the month and year from the drop-down menu and wait for the record to appear on the screen.
Step 5
Navigate through the list to retrieve the phone numbers.