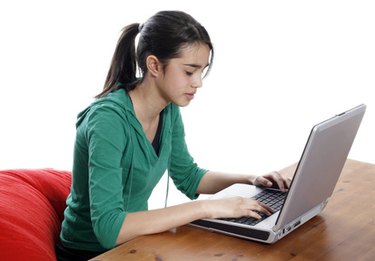 The ability to read text messages online can be a great alternative in situations where you may have lost your cell phone, left it at home or damaged it. By reading messages online, you won't miss those important messages while you're separated from your phone. You won't be able to read all of your text messages online, however.
Step 1
Visit a website that will allow you to send and receive text messages online, such as 411SNS, Text 'em, CBFSMS or FishText. Click on the option to register a "New User" account. Many sites provide their services free.
Step 2
Select the option to send a text message. Enter the recipient's mobile number. Select the recipient's mobile carrier. Type the text message you would like to submit, then click "Send."
Step 3
Log in to your account with the user name and password you created during the signup process to view and read your text messages. You'll be able to read only messages that are received as responses to the text messages you sent using your online account.