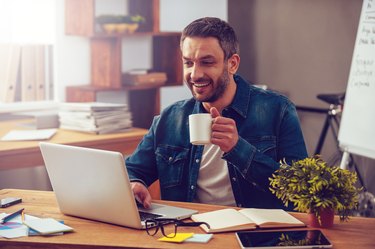 Unless you have a text messaging plan Virgin Mobile charges 15 cents to send or receive text messages. Checking your text messages online is a handy feature when you are trying to prevent excessive text messaging fees. It is also handy if your mobile phone is not in your possession. Virgin Mobile does not offer a feature to check your text messages online. However, you can still check your messages online and save money by utilizing third party resources.
Step 1
Sign up for an account with a third party online text messaging service provider. An example of such providers include Fish Text, Text For Free, Text Em and 411 SMS.
Step 2
Create and send a new text message to any mobile phone number of your choice. If you like, make it a notification text alerting your friends and family that you are checking your messages online. Advise the text message recipient that she must respond to the original text that you send her.
Step 3
Wait for the text message recipient to respond to your text message. When the recipient responds, the text message is routed to the online text messaging service provider. Simply log back into your online account to check and read your messages.