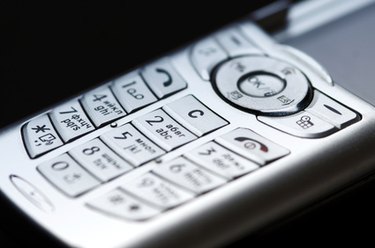 SMS text messages have become one of the most popular communications services in the world. Technology now allows sending and receiving text messages to and from your mobile phone as well as from your personal computer to a cellular phone. Many cellular phone providers also incorporate an online service for viewing and sending text messages in addition to using your phone to do so. Not all cell phone providers incorporate online message viewing for texts, so do not assume it is a feature that is built in to your cellular service. If your service provider does not provide online text services, you can sign up for a free text service online.
Step 1
Sign up for an account with an online text messaging provider if you do not already have an account. TextForFree is one example of a free online texting service, with additional providers listed in Resources.
Step 2
Select the "Create and Edit" menu option under the "Contacts" menu on the TextForFree website. Input the name and phone number of the contact. You will be sending a SMS text to this person. Select the "Save" menu option to save the contact.
Step 3
Left-click the phone number next to the contact name entered in step 2 to send a text.
Step 4
View the reply text from step 3 or new texts by left-clicking the subject of the received texts located in your text inbox in the browser window.