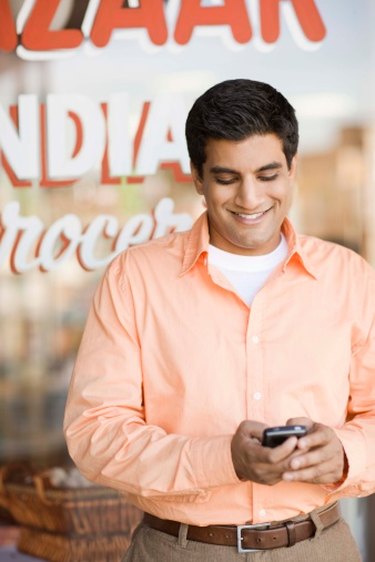 Even if you do not own a cellphone or do not have access to yours, you can still send a text message. As a Yahoo! Mail user, you can send a text message in the form of an email to any cellphone that is capable of receiving a text. Sending a text message from your email account allows you to avoid overages if your cellphone plan includes a limited number of text messages.
Step 1
Open a browser window and navigate to your Yahoo! Mail account. Log in with your ID and password.
Step 2
Click "New" and select "Email Message" from the drop-down menu.
Step 3
Enter the recipient's mobile phone number followed by "@" and the SMS gateway in the "To" field. The SMS gateway works in the same manner as the domain in an email address. An example email address for a Boost Mobile cell phone customer is 1234567890@myboostmobile.com.
Step 4
Type the text for the message in the body of the email. Messages longer than 160 characters may be received in several messages or truncated.
Step 5
Click "Send" and your text message will be sent to the recipient's cellphone.