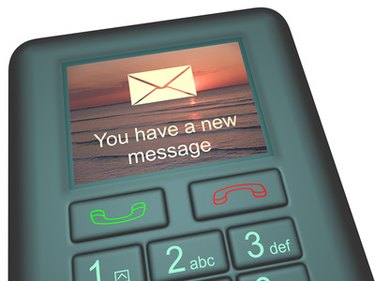 Text messaging is one of the most common forms of communication used today. Literally billions of text messages are sent every single day. They are quick, convenient and less annoying to other people than talking on your cell phone. However, on occasion you may not have your cell phone handy. So a simple solution is to send an e-mail to a phone as a text message.
Step 1
Create a new e-mail message just as you normally would and compose a message.
Step 2
Write the recipient's 10-digit telephone number followed by the domain name of the carrier that they use, in the "To" section of the e-mail. For example if their phone number is 415-521-0325 and they have an account with AT&T it would look like this-
Step 3
Click send on your e-mail program and you are finished.