Sending text messages have become a convenient way to share news, photos, and videos. However, if you have a large group of contacts you'd like to reach out to, sending individual text messages can become time consuming. Just as you can send emails to multiple recipients, you can also send one single SMS or MMS text message to multiple contacts in your phone. This function is available on most recent cell phone models and not limited to smartphones.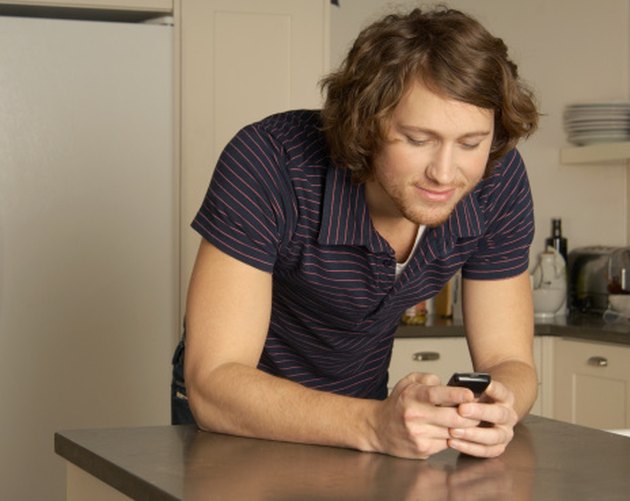 Non-smartphone
Just as cell phone models vary by brand and wireless carrier, specific instructions will also be different. Refer to your cell phone manual or user guide for instructions on how to send a text message to multiple recipients.
BlackBerry
Go to your Main Menu and select your Contacts icon. Click the BlackBerry logo button to pull up the "Contacts Menu" options. Select "New Group" from that menu. Type in a name for your group then begin adding members into your group by selecting contacts listed in your phone book. Save your new group. Once saved, go back to your "Home" screen and click on the "Text Messages" icon. Click the BlackBerry logo button and select "Compose Text Message." A popup window will appear for you to add contacts for recipients of your text message. Type in the name of the group you just created and confirm. Type your text message and send. Everyone listed in that group will receive your text message.
iPhone
Before you can send a text message, you must first turn on the "Group Messaging" feature on your iPhone. You can do this under the "Settings" menu. Unlike the BlackBerry, you must manually enter the mobile number for each recipient you would like to send your text message to. If you plan on sending mass text messaging often, you can save time with future texts by first saving cell phone numbers in your Contacts.
Computer
Wireless carriers also provide customers with the service to send text messages online. Log on to your mobile carrier website and place your mouse over the "Services" link from the main navigation menu. In the pull down menu, select the link for "Send a Text Message" – or similar titled link. Type in the 10-digit cell phone number or mobile phone email address for the first recipient you'd like to send a text message to in the "Send To:" field. As you type additional phone numbers or email addresses, separate each with a comma. Type in your name or your own 10-digit cell phone number in the "From:" field. Type your message in the "Your Message:" field, then press the "Send" button. You can only send SMS (text only) messages online with no media attachments, such as photos or videos.