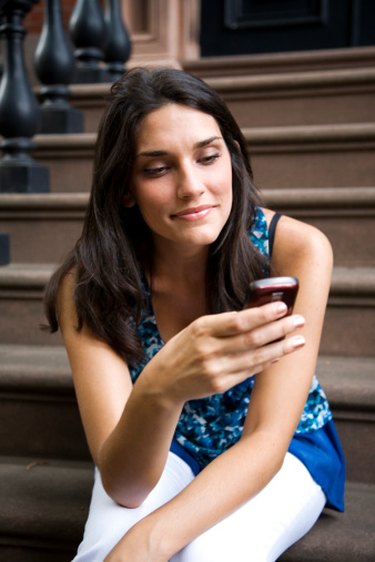 Sometimes, you might delete a text message by mistake when you clean out your inbox. Or, you may want to keep track of threatening or harassing messages that you want to forward to the authorities. This can be difficult to achieve if you happen to lose your SIM card reader, or if you don't have one. SIM card readers can also be a costly expense. But all is not lost; depending on your cell-phone service provider, you can recover your text messages through the mail or online.
Contact Your Cell-Phone Service Provider
Step 1
Contact your cell-phone service provider. You can find the contact information on your last monthly billing statement or on the cell-phone service provider's website.
Step 2
Tell the representative that you need to recover your text messages. Give the reason for your concern. Verify your account information by providing your name, address, cell phone number and the last four digits of your Social Security number.
Step 3
Wait for your text messages to arrive. Your cell-phone service provider may send them through the mail or by email.
Obtain Text Messages Online
Step 1
Visit your cell-phone service provider's website. Click "My Account."
Step 2
Sign in with your user name and password. Click "Sign In."
Step 3
Select "Text Messages" in your account settings. Choose "Request Historical Records" or a similar function. Print out the form on the next page, fill it out and send it back to your cell-phone service provider. Your provider will use this information to give you your text messages.