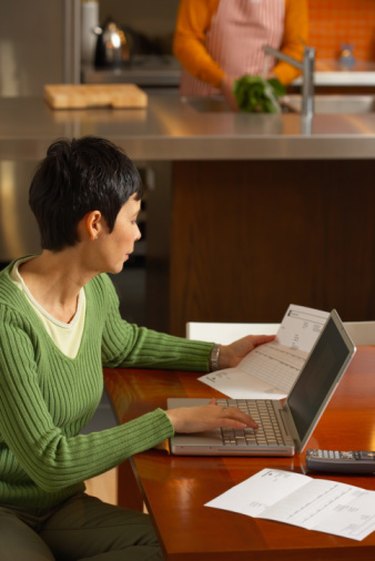 Most cell phones will only cache a short history of calls made with the device. If you make or receive frequent calls, this means that an unsaved number can vanish in a matter of hours. Additionally, it can be handy to have a reference point to figure out where all of your rollover minutes went last month. You may be surprised to know that AT&T keeps a record of every call made with your phone. This information is accessible at any time through your account information on the company's website.
Step 1
Visit AT&T's homepage (see Resources). Enter your wireless number and account password into the fields below the "Manage My Account" heading. Click "Go." If you have not registered for online account management, click the "Register" link and follow the instructions to access your account and billing information.
Step 2
Locate the "Bill & Payments" menu on the account information page. Click the "View Full Bill" link to open the bill as a PDF file in a new window.
Step 3
Scroll through your e-bill until you reach the "Call Detail" list. Browse this list to see the precise time and date of each incoming and outgoing call made to and from your phone, the number called or the incoming caller's phone number, location (of the service provider) and any additional charges that may apply.