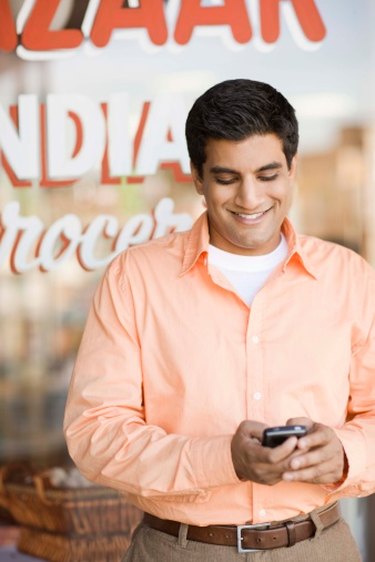 U.S. Cellular is a cellular phone company based in Chicago. The mobile phone company has over six million subscribers located in pockets of the United States from Maine to California, with the highest concentration of users in the states surrounding Illinois. If you are a customer of U.S. Cellular, you have detailed access to your mobile phone account information from a variety of customer service options. A historical list of the numbers called from your phone account is available online and on your monthly billing statement.
Online
Step 1
Get a PIN from U.S. Cellular. In order to confirm your identity, U.S. Cellular issues a six-digit PIN to customers that allows you to access your account via the Internet. To obtain a PIN, you will need your U.S. Cellular account number, printed on the upper right corner of your billing statement. Enter the account number in the "My Account Register Page" on the U.S. Cellular website. You will receive a text message with your six-digit PIN.
Step 2
Create an account on U.S. Cellular's website. Click on "My Account" at the top middle of the Web page. Enter your PIN and account number in the appropriate fields. You will also need to create a unique user name and password. Complete all fields of the online form and click "Submit."
Step 3
Log in to your account online. Click "My Account" and enter your username and password. Click "View My Account" which will provide details on your usage. The account management system provides details for months prior to your current billing cycle. Calls made during your current billing cycle are not available until the cycle closes.
Step 4
Click on "Details of Local Usage." This provides a list of phone numbers called and received. The column labeled "Calls To" lists the location dialed or "Incoming" for calls received. The column to the right is labeled "Number Called" and lists the number dialed or your wireless phone number for incoming calls.
On Paper
Step 1
Determine the month you made the call. U.S. Cellular provides monthly billing statements with details on your phone usage each month. Numbers called are grouped and listed by the billing cycle in which the call is made.
Step 2
Find the page labeled "Detail of Local Usage -- Calling Plan." Your billing statement is several pages long and provides information on your account including minutes and data used. The "Detail of Local Usage" pages display the numbers called for the billing cycle.
Step 3
Review the list. Phone numbers called from your account are listed in a column labeled, "Number Called." Each row displays information associated with the number called, such as the destination city, length of call and applicable charges.