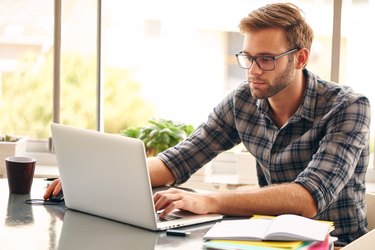 Yahoo! Mail's free email service provides an area to save and track Contacts. In the Contacts area, you can record email addresses, physical addresses, SMS and MMS numbers and phone numbers for each contact. However, Yahoo! Contacts has a few additional little-known features, such as the ability to create Contact Group Lists for the purpose of emailing a group of Contacts at one time. To create a Yahoo! Contact Group, you must first make sure each Contact already exists in your list of Yahoo! Contacts.
Step 1
Open a web browser and log into your Yahoo! Mail account.
Step 2
Click the "Contacts" tab on the top navigation bar. The entire contacts list will be displayed. Each contact entry will have a checkbox in front of the record.
Step 3
Check the checkbox in front of each contact to add to the new group.
Step 4
Click the "Add a Category" link on the top navigation bar above the address book.
Step 5
Type a name for your new group, and click "OK." The Group name will now appear in the left navigation panel. To edit the Group, click on the Group name in the left panel.
Step 6
Click "Compose" to create a new email message.
Step 7
Click the "To:" button. The Contacts list will appear and the Group categories will appear as small blue links at the top.
Step 8
Click the small blue link corresponding to the Group name for your new group.
Step 9
Compose a message, and click "Send." The email is sent to all members of your new group.