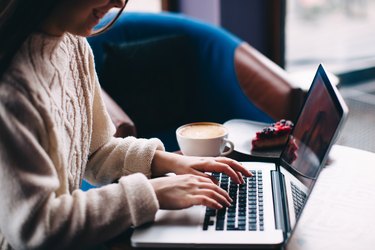 Internet Explorer has a feature that stores saved passwords. When you log on to an account that requires a password, IE stores it so you don't have to enter it each time you want to access your account. For security reasons, it is important to delete saved passwords. This ensures that unauthorized users do not have access to your accounts. Delete saved passwords quickly and safely.
Step 1
Launch Internet Explorer if you are currently using a different Web browser.
Step 2
Click the "Tools" menu on the top of your browser window and click "Internet Options" to launch the "Internet Options" dialog box.
Step 3
Click the "General" tab and click the "Delete" button under "Browsing history."
Step 4
Select the "Passwords" check-box and click "Delete." Internet Explorer deletes your saved passwords.
Step 5
Close the Internet Options dialog box.