The Windows operating system has a utility called Windows Explorer and within that, you are able to search files and folders saved on your computer. However, when you type in and execute a search term in Windows Explorer, the search term is saved. Therefore, the next time you try to search for a file or folder, you can view previous searches. If you don't want these searches stored on your computer, you can delete the search history results for files and folders.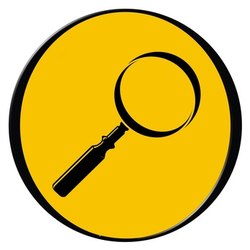 Step
Click the "Start" menu in the lower left corner of the screen. Type "Regedit.exe" into the search box and press "Enter." This opens the registry editor, which is a utility that allows you to edit various registry files.
Step
Double-click the folder labeled "HKEY_CURRENT_USER" in the left column of the registry editor. This opens a branch of folders.
Step
Double-click the following folders: "Software," "Microsoft," "Windows," "CurrentVersion," "Explorer" and "WordWheelQuery."
Step
Right-click the "WordWheelQuery" folder and select "Delete." This deletes all of the search entries and results for files and folders. It doesn't delete the entire folder.
Step
Close the Windows Registry Editor and all search history is deleted from your computer.