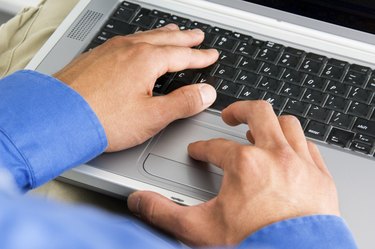 Cookies are text files that contain critical user information. Most users delete these cookie files in regular intervals so that sensitive user information is not accessible to others. If desired, the deleted cookie files can be recovered easily. One way is to use the System Restore feature and revert your system back to previous settings. The other solution is to use a freeware utility, such as Restoration.
Use Restoration 3.2.13
Step 1
Download the Restoration 3.2.13 from the website download.CNET.com. This is a simple freeware program used to recover deleted files.
Step 2
Extract the zip file to your desktop and locate the "Restoration.exe" file. Right click the file and select "Run as Administrator" to run the utility with administrator privileges.
Step 3
Select the drive as "Local Drive(C:)" in the Drives pull down menu and click "Search Deleted Files" button.
Step 4
Select the cookie files that you want to restore and click "Restore by Copying." Select the destination for the file in the dialog box that appears and click "Save."
Step 5
Go to the destination folder you specified to find the restored cookie files.
Use System Restore
Step 1
Click "Start" and select "Control Panel." Click "Backup and Restore."
Step 2
Click "Restore My Computer to an Earlier Time" to restore your computer back to previous settings. Choose the date to revert back to in the next window and click "Restore" to start the Restoration.
Step 3
After the system restore is successful, restart your computer and check whether the system has reverted to older settings.
Step 4
Navigate to the "Cookies" directory to find the desired cookie files.