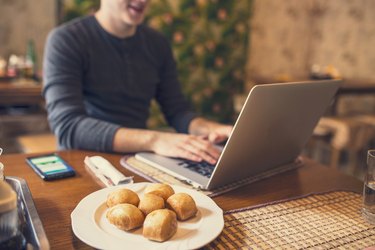 If you receive a list of items separated by commas, you can use Microsoft Excel to make the list easier to read and far more organized. Excel has the ability to use the commas to delineate the columns in a spreadsheet, placing each item on the list in its own cell. In addition to making the information on the list simpler to digest, this also allows you to manipulate the data by changing the sort order and creating charts.
Step 1
Open Microsoft Excel and open the comma-separated list in another program such as Notepad.
Step 2
Click and drag with the mouse pointer to highlight each item in the comma-separated list. Right-click the list and then click "Copy" to copy the list to the Windows clipboard.
Step 3
Click cell A1 in the upper left corner of the Excel spreadsheet. Right-click the cell and then click "Paste" to paste the list from the Windows clipboard into Excel.
Step 4
Click the "Data" tab at the top of the Excel window.
Step 5
Click to highlight column "A" of the spreadsheet and then click the "Text to Columns" button in the "Data Tools" section of the toolbar.
Step 6
Click the "Delimited" radio button at the top of the window and then click "Next."
Step 7
Click the "Comma" check box under "Delimiters" and remove any other checks.
Step 8
Click the "Finish" button.