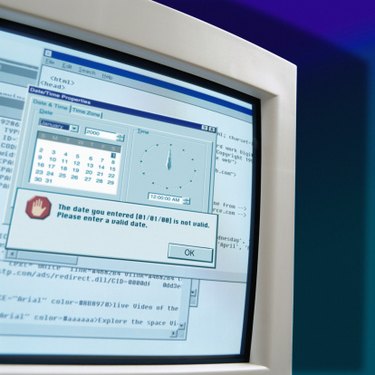 InstallShield is a program frequently found on computers running Microsoft Windows operating systems. This program monitors software, file and script installations, providing users with warnings and tips as well as software, hardware and system updates. Although InstallShield was developed to improve a computer's reliability and productivity, sometimes it interferes with downloads and other activities, or sends updates too frequently for a user's liking. A few easy-to-follow steps will let you change preferences or disable InstallShield.
Step 1
Click "Start," then click "Control Panel."
Step 2
Click "System and Security" if your "Control Panel" screen is in "Category" mode (organized into groups). Otherwise, proceed to Step 3.
Step 3
Click the "Windows Update" icon.
Step 4
Click "Change Settings" on the left side of the screen.
Step 5
Select "Never check for updates under "Important Updates." If you want to change the update settings, choose a preferred time to do this, such as while you will be asleep or at work. Alternately, you can select another option under the "Important Updates" menu.
Step 6
Uncheck the "Recommended Updates" box.
Step 7
Uncheck the "Microsoft Updates" box.
Step 8
Uncheck the "Software Notifications" box.