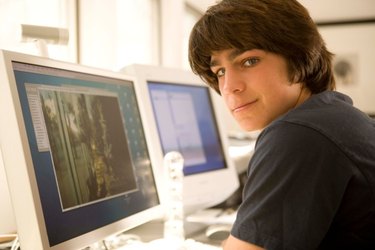 You must download a Crossfire client if you want to play the game. Crossfire is a "massively multiplayer online role-playing game," or MMORPG. To connect to the Crossfire servers, you need the appropriate program. Once installed, the program will allow you to play Crossfire from your Mac. You can download the Mac client for Crossfire from the Crossfire website.
Step 1
Navigate to the Crossfire website (see References).
Step 2
Click "Download" next to the "GTK Client, Mac OS X - X11."
Step 3
Click the "Crossfire" link under the "Mac OS X X11" binaries.
Step 4
Double-click the archive once it has finished downloading.
Step 5
Double-click the included Unix file. This will open in terminal and complete the setup.