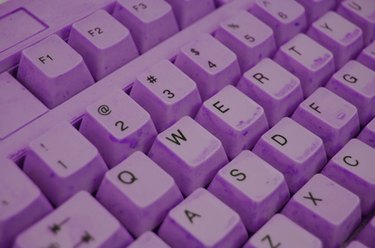 You can combine a keylogger file to another executable file and attach it to an email. The keylogger is secretly installed when the recipient downloads and installs the executable file. This will allow you to monitor what the user is doing on their computer.
Step 1
Find a keylogger that will allow remote installation. Perfect Keylogger, Ardamax, and Spytech(see references below) are a few you can consider. As of 2010 these programs cost between $34.95 to $49.95.
Step 2
Download and install the program. Just follow the installation wizard for installation and reboot your computer when it is finished.
Step 3
Go to the "Start Menu" and start the application. Once it is open go to "File" and "Remote Installation." This will bring up the remote installation wizard. You can now combine the keylogger with another application and install the keylogger when the user installs another program.
Step 4
Select "Create a Deployment Package" using the Wizard. You need to drag and drop another application onto the window. This will bind the programs together.
Step 5
Attach the package to an email. Open up your email client and click on "Attachment" select the file and click "Upload." Write an email and send it to the recipient instructing them to install the file.