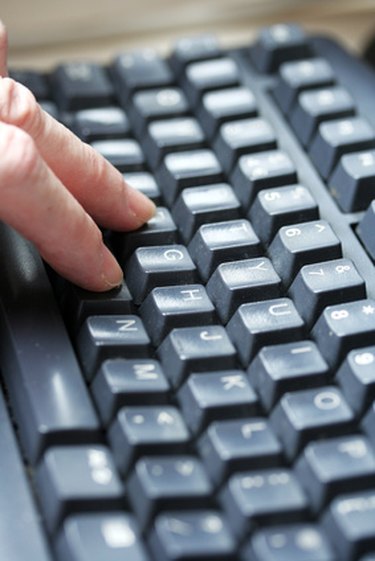 A keylogger is a program that allows you to record applications, keystrokes and online chats. It will also send you screen shots of the computer on which it is installed. You should never use this program for illegal purposes, but installing it on a computer that you own is completely legal. If for some reason you don't have direct access to the computer at the moment, one way to install the keylogger remotely is by attaching it to an email.
Step 1
Find a keylogger that will allow you to install it via email. A few that you can consider are Perfect Keylogger, SpyRecon Complete and Remote Spy (see resources). As of 2010, these programs cost $34.95 to $89.95.
Step 2
Download and install the program. Double-click the file and follow the setup wizard to complete the installation. Reboot your computer.
Step 3
Open the application by going to the "Start" menu and clicking the program. Go to "File" and "Remote Deployment" (the exact wording will differ from program to program). This will create an executable file that you will be able to attach to an email attachment. Tell the program where to save the executable file (the easiest place is on your computer's desktop).
Step 4
Attach the executable file as an attachment in your email. If you have a web-based program such as Gmail, then go to "Compose e-mail" and "Attach File," find the file and click "Open." Wait for the file to attach itself and click "Send."
Step 5
Monitor your target. Once the recipient downloads the executable, it will begin to install without being instructed to do so. It will immediately begin to record instant message conversations, keystrokes and will even take screen shots of the computer. It will take all of this data and upload it to a password-protected server where you will be able to access the files later on.
Warning
Using a keylogger on a computer that you do not own is not legal. You should never spy on a computer that is not yours as this is punishable by jail time if you are caught.