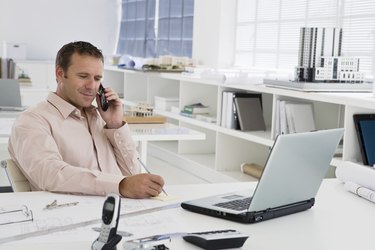 If you're looking to edit a song, such as add special effects to the audio, you won't be able to do so in Windows Media Player. If you want to edit a song, like add album art or fix the artist's name and song title, then you're in luck. Editing a song in Windows Media Player is pretty easy. There is even an automated feature that connects to the Internet and edits your songs for you. Even if you want to edit your songs manually, you will be able to do so in a few easy steps.
Step 1
Start up Windows Media Player and open the "Library."
Step 2
Right-click on a song in your library and select "Edit."
Step 3
Choose what field you want to edit, make your edit and then press the "Enter" key on your keyboard. You can edit the title, length and genre of your song, as well as the album, contributing artist and release year. You can also give each song a rating.
Step 4
Right-click on your file again and choose "Advanced Tag Editor" this time.
Step 5
Go through the tabs and edit the information you want to edit. There will be five tabs for things like artist info, track info, lyrics and pictures. Each tab will allow you to make several edits to your song. For example, under the "Track Info" tab, you will be able to edit the subtitle, track number, beats per minute, mood of the song and much more.
Step 6
Click the Library tab and find an album that is missing art. Find a picture that you want to use for album art and copy it. You do this by right-clicking on the image and selecting "Copy." You can get this picture from anywhere you want to. Right-click the empty album art box, and then click "Paste Album Art." The copy of the picture is automatically scaled to size and converted to the proper format.
You can also right-click on a song in your library and select "Find Album Info." This will automatically look for any album art and other information related to the song. You will have to be connected to the Internet for this to work.