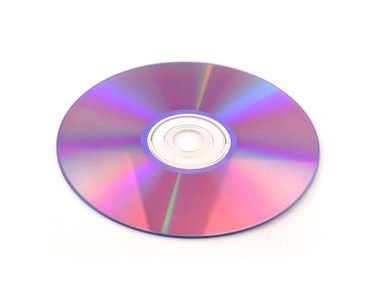 When you download music from the Internet or rip songs from a CD, they may not always include the full and correct track information. Using an audio CD without track information can be frustrating, as it's not always immediately clear what the song titles are or which order they are supposed to be played in. If you want to burn an audio CD with the track information included, you can manually add in the information prior to burning.
Step 1
Open up your audio playback program of choice, such as Windows Media Player. Click on the "Library" link at the left side of the window.
Step 2
Click on the "Songs" icon underneath the "Library" heading to arrange your list of music alphabetically by band and then by album. Scroll down through the list of albums and find the music that you want to add track information to.
Step 3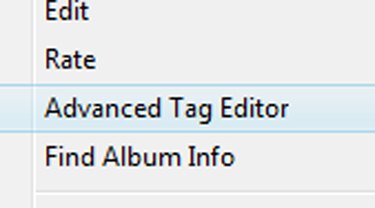 Right-click on the song that is missing track information. Select the "Advanced Tag Editor" option from the pop-up menu. Navigate to the "Track Info" tab at the top of the new window.
Step 4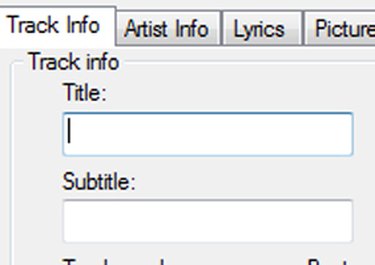 Click inside the "Title" text box and type the title of the song. Click on the "Genre" button and select the music genre from the drop-down menu. Click on "Track Number" and enter in the order that the track should appear on the album.
Step 5
Press the tab button to navigate down to the "Album" text box. Enter the album title. Click on "Apply" and then click on "OK" to save the track information. Repeat the process for any of the other tracks that you want to burn to a CD.
Step 6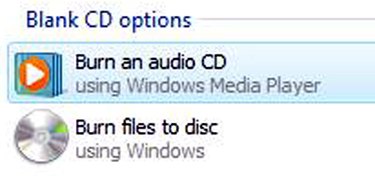 Insert a blank CD-R into your computer's CD-RW drive. Click on the "Burn a new Audio CD" link in the window that will appear.
Step 7
Click on "Library" again and find the songs you want to burn. Right-click on each of them and choose "Add to Burn List." Click on the "Start Burn" button at the lower right corner of the window to burn the audio CD with the corresponding track information.