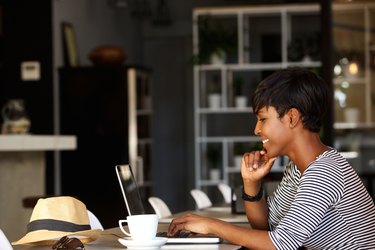 Although Adobe Acrobat provides full functionality when it comes to editing PDF files, users with only Adobe Reader installed cannot perform changes to any PDFs that you create. You can, however, enable certain usage rights for your PDF files so that users can perform the tasks required of them and save those changes. Adobe Acrobat lets you allow users to fill in data on forms or add text and comment on PDF files that are not forms.
Step 1
Open the PDF file in Adobe Acrobat, then press "Alt-F" to bring up the File menu.
Step 2
Point to "Save As Other," then point to "Reader Extended PDF." For PDF forms, select "Enable More Tools (Includes Form Fill-In & Save)" to enable form fill-in and saving. If the PDF file that you possess is not a form, select "Enable Adding Text in PDFs" to enable users to add text to it, or select "Enable Commenting or Measuring" to enable users to comment upon the content within.
Step 3
Click "Save Now" on the confirmation pop-up box that shows up. Insert a different name into the "File Name" field to create a separate copy of the file so that you still have the original PDF as a backup. Click "Save" to save the file with the selected usage rights enabled.