PDF files can contain lengthy documents. Using the highlight feature in Adobe Reader 9 helps organize notes and makes it easier to find important information. Adobe Reader 9 is a free PDF viewing program. Users can highlight, cross out or underline sections of any PDF document that allows comments. According to Adobe, Adobe Reader 9 is cross-platform with downloads available for Windows, Mac, Linux, Solaris and mobile devices. Adobe first released Reader 9 in 2008.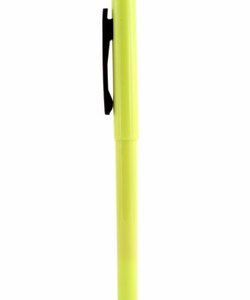 Check Permission to Comment
Step
Open a PDF file in Adobe Reader 9.
Step
Select "Document" in the top menu bar and choose "Security" and "Show Security Properties" from the drop-down menu.
Step
Read the "Document Restrictions Summary." It will say "Commenting: Allowed" if the document settings allow you to highlight and comment on the PDF file. If it says "Commenting: Not Allowed," you cannot highlight and add comments to the PDF file. If it says "Content Copying: Allowed" you will be able to highlight a selection of text to copy and paste to another file.
Highlight a PDF
Step
Click on "Tools" in the top menu bar. Select "Comment & Markups" and the "Highlight Text" tool. The highlight text tool is a square button that has the letter "T" inside that has been highlighted in yellow. It also has a yellow highlighter in the top left of the button.
Step
Click and drag the mouse pointer over the section of text you wish to highlight. To highlight larger areas, press "Ctrl" on the keyboard, click with a mouse and drag to highlight an entire rectangular area of text.
Step
Save the PDF document so you can view your highlighting the next time you open the document.