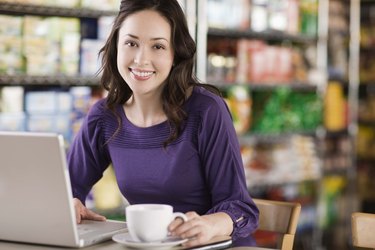 Over time, you build up the number of contacts in your email address book. If you decide to switch email providers, transferring those contacts would take a while if you had to enter each one into the new provider manually. Fortunately, a way exists to quickly transfer your Windows Mail contacts to a Gmail address book if you switch services. Exporting your Windows Mail contacts in a certain format allows you to easily import them into Gmail.
Export Windows Contacts
Step 1
Click the "Start" button, represented by the Windows icon in the bottom left of your computer screen.
Step 2
Select your username from the menu to the right.
Step 3
Type "contacts" in the address bar and press "Enter."
Step 4
Click "Export" on the toolbar.
Step 5
Select "CSV (Comma Separated Values)."
Step 6
Click "Export" and navigate to the folder where you want to store the contacts.
Step 7
Type a file name for your contacts and click "OK."
Step 8
Click "OK" and then "Close" when a message appears informing you that your contacts are exported and saved in the CSV format.
Import to Gmail
Step 1
Sign in to your Gmail account.
Step 2
Click "Contacts" from any Gmail page.
Step 3
Click the arrow for the "More Actions" drop-down menu and select "Import."
Step 4
Click the "Choose File" button.
Step 5
Navigate to the location where you saved your contacts in the "Export Windows Contacts" section and select that file, then click "Import." Gmail displays the number of contacts imported when the process is finished.