A MAC address, or "media access control" address, is a unique identification number assigned to a computer's network adapter. If you own a Dell computer and want to find your MAC address, you will have to use the Windows command line.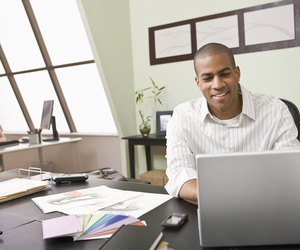 credit: Comstock Images/Comstock/Getty Images
Step
Click the "Start" button on the bottom left-hand corner of your Dell computer. Select "Run" from the menu (in Vista, "Run" is under "Accessories" on the "Start" menu).
Step
Type the letters "cmd" into the text box and click "Enter" on your keyboard. This will open the command line.
Step
Type in the command "ipconfig/all." This will display all of the internet protocol configurations for your computer.
Step
Find the words "Physical address" and write down the corresponding MAC address. This will be a combination of 12 hexadecimal characters presented in pairs. For example, "5E:71:F4:c1:11:00."