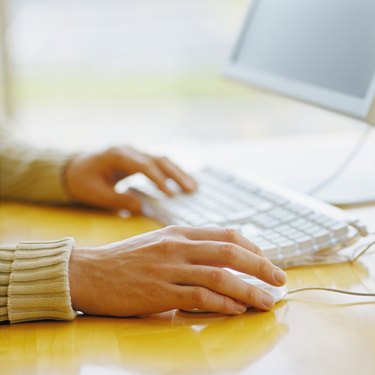 Most hardware devices need a driver that has to be installed onto the computer before the device can properly function. An ethernet controller, for one, cannot function without its driver installed in the computer. It usually comes with a software disc that you need to install. An ethernet controller, also called a network adapter, allows the computer to connect to a network. If you happen to have lost the software disc, you can still obtain another copy of your ethernet controller driver from its manufacturer's website or other download websites.
Knowing the Make, Model and Version of the Ethernet Controller
Step 1
Click on "Start" and then "Control Panel." Click on "Performance and Maintenance" and then "System." If you are in the "Classical View," just click on "System."
Step 2
Select the "Hardware" tab at the upper portion of the window, and then click on "Device Manager." A simpler way to load the "Device Manager" is to click the "Start" menu in your desktop, load the "Run" command and type "devmgmt.msc" (without quotes).
Step 3
Click the "Plus" sign (+) beside "Ethernet Controller" or "Network Adapter." Right-click on the device and then select "Properties." Under the "Details" tab, take note of the model and version of the ethernet controller.
Finding your Ethernet Controller's Driver
Step 1
Open a Web browser. Search for the website of your ethernet controller's manufacturer. For example, if the manufacturer of your ethernet driver is Cisco Systems, the driver of the device will probably be available at Cisco.com.
Step 2
Navigate to the download page of the website. If there is a "Search" feature, type in the model and version of your ethernet controller. Scroll through the available drivers in the website.
Step 3
Click "Download" and save the installer to your computer. An installer usually comes with a "Setup.exe" file name. Run the installer and follow the on-screen instructions. Wait for the computer to finish the installation process. Reboot the computer if necessary.
Step 4
If the driver you need is not available from the manufacturer's website, search for a driver download website and download the driver from there. Make sure you know the exact make, model and version of the driver that you need. If you install the wrong driver, the device will not be able to detect it and therefore the ethernet controller will not function.