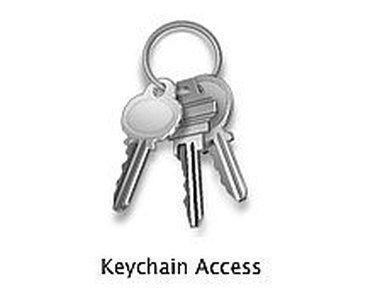 How to Find Forgotten Passwords on Mac. If you're like most Internet users, you've signed up for a lot of websites. And if you're like some Internet users, you often forget what usernames and passwords you've used at those many websites. Mac OS X has a way to access your passwords using the Keychain Access utility and Spotlight, Mac OS X's search tool. This is very handy if you haven't logged in to a site in a while--or are just forgetful.
Step 1
Open the Finder on your Mac.
Step 2
Go to the "Applications" folder.
Step 3
Click on the "Utilities" folder.
Step 4
Double-click on "Keychain Access." The window that pops up has just about every site you've visited that has a password associated with it.
Step 5
Type the website URL (Web address) in the Spotlight search bar in the upper-right corner. You can just use the part between the www and the top-level domain (for example, .com, .net, .gov).
Step 6
Double-click the site name once you find the site you need. A dialog box will pop up with the information for this site. The information here includes the login name, the site URL and what kind of password it is.
Step 7
Click the checkbox next to Show Password on the Attributes tab of the dialog box that pops up on your screen.
Step 8
Type in your Keychain password and click "Always Allow" or "Allow Once" to see your password for this site.
It's highly recommended that you click on "Allow Once" so you have control over who sees your passwords.
Your Keychain password is usually the one you use to log in to your Mac or the one you set when you first got your computer.
Once you hit "Allow Once," the password will show up in the Show Password text field.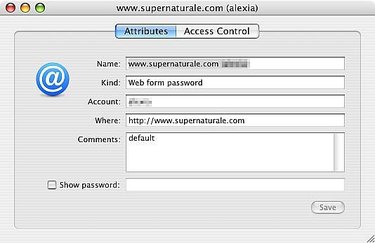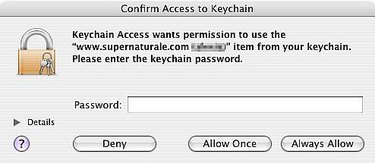 Tip
You can also find your FTP and Instant Messaging program passwords, as well as other passwords you've used in the past for different applications.
Warning
For security purposes, do not click "Always Allow," since Keychain Access will display your password to anyone who opens the program. Click "Allow Once" to ensure that anyone wanting your passwords will have to know your main Keychain password to access them.