Microsoft Word 2013 automatically adds metadata, such as the document's creators and the time the document was composed or edited, to documents. You can choose to manually add metadata to a document, including titles, tags and comments. To discover what metadata is attached to a document, go to the Info tab or inspect the document to view or remove this data.
View Metadata
Step 1
Click the File tab to open Info and Document Inspection options.
Step 2
Click the Info tab and choose Show All Properties to expand the current list of data.
Step 3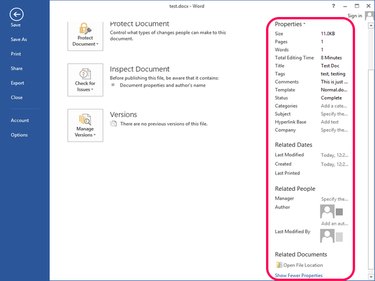 Locate the metadata entries on the right.
Remove Metadata
Step 1
Click Check for Issues in the Info tab and choose Inspect Document.
Step 2
Choose Yes from the warning dialog.
Step 3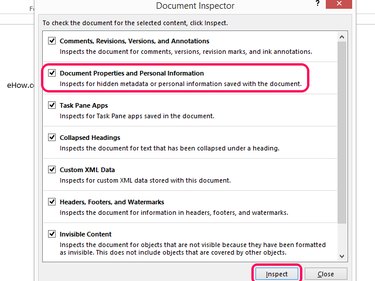 Check Document Properties and Personal Information in the list of options and click Inspect.
Step 4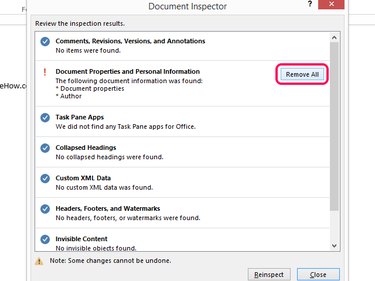 Click Remove All to delete all metadata.