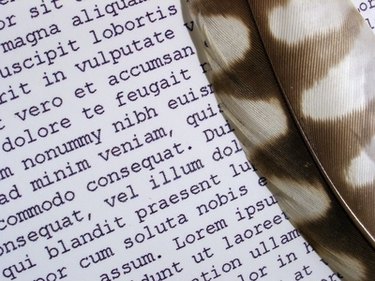 Correcting a document using "track changes" can be very useful when you are editing a document for someone else. But do they really need to know that you were up until 3 a.m. doing the corrections? You can turn off the date and time stamp, which also resets the reviewer's name to "Author."
Removing the Date/Time Stamp
Step 1
In Microsoft Office Word 2010, go to the Office button menu then click on 'Prepare.'
Step 2
Then click on 'Inspect Document'.
Step 3
After MS Word inspects the document, a results panel will appear.
Step 4
Click the button to remove all "Document Properties and Personal Information."
Step 5
Save the document. All track changes will have the dates and times removed and the reviewer name will also be changed to "Author."