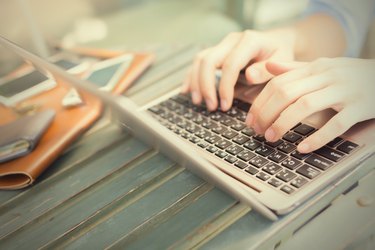 Microsoft Word or MS Word offers many features to put on a document. In addition to date and time, the name of the author and comments from readers and author of the document can be included. The comments appear in the margin of a page along with date and time. But in sharing documents, you may want to remove personal information. Word offers a tool to help you remove the date and time and other properties from a document's comments.
Step 1
Open the Word document you want to change.
Step 2
Click "Tools" at the top of the page. A menu will appear.
Step 4
Click the "Security" tab.
Step 5
Put a check in the box labeled "Remove personal information from file properties on save."
Step 6
Save the Word document. The day and time are now gone from the comments section.