All Windows-based computers need a product key to activate the software. This is a security measure designed to stop software piracy and fraud. The Windows product key is printed on a sticky label attached to the side of desktop computers and the underside of laptop computers. If the print on the label has worn off or the label on your computer is missing, you can still find the product key for Windows 7 on your computer. To find the product key in the computer, you need to access the computer's properties information window. This displays the Windows 7 product key information in the "Windows Activation" settings.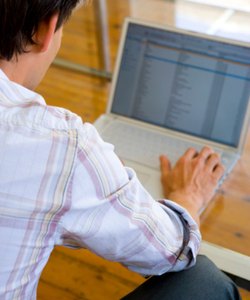 Step
Click the "Start" menu from the computer's desktop toolbar.
Step
Right-click "Computer" from the "Start" menu.
Step
Click "Properties" and find the Windows Activation heading at the bottom of the properties dialog box.
Step
Find the "Product ID" label under the Windows Activation heading. The Windows 7 product key is the 20-digit alphanumeric code beside "Product ID." Copy the product key for future reference.