Adobe Illustrator is a vector-based graphics program that uses mathematical formulas to create points, lines, curves and shapes. Illustrator comes with a range of color books, each one a collection of color swatches, that can be used to add color to vector artwork. Some of the color books that are available are from the Pantone Corporation, a company that owns a standardized color reproduction system widely used in printing. If you are given the name of a Pantone color, you can look it up and reproduce it in Illustrator.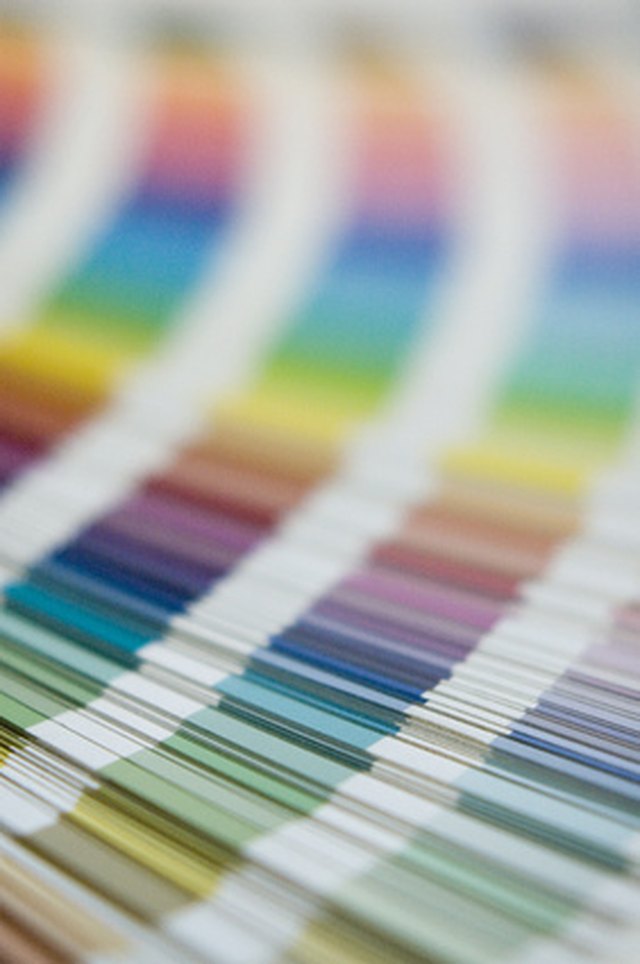 Step
Open a new print document in Adobe Illustrator. Click the "Window" menu at the top of the program window, then hover your cursor over "Swatch Libraries" to open the sub-menu. Hover your cursor over "Color Books."
Step
Select a Pantone color book and click on it. If the color for which you are searching has a letter on the end of it ("Pantone 663 C," for example), you will want to choose the color book that goes with that letter. The letter "C" denotes the Pantone Solid Coated color book, the letter "M" means the color will be found in the Pantone Solid Matte color book, etc.
Step
Click the window options menu in the upper right corner of the Pantone color book window, and choose "Show Find Field." This will open a small "Find" text field above the Pantone color book swatches.
Step
Type the number for your Pantone color into the "Find" text field. As you type, the window will begin to find colors that match your entry. When you have finished typing the number, the selected color swatch should be a match. If there is no match, try another Pantone color book by repeating Steps 3 and 4.
Tips & Warnings
These instructions apply to Adobe Illustrator versions CS, CS2, CS3 and CS4.