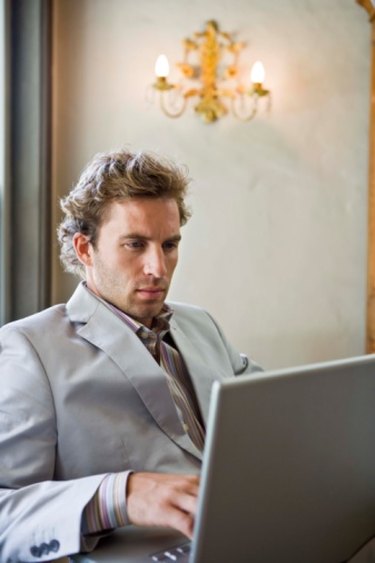 Adobe Acrobat, a Portable Document Format (PDF) writing program, has a variety of PDF editing features in addition to creating PDF files. Depending on how you like to view documents, you might find it easier to change some of the PDF colors to make it easier to view or read. You can invert the PDF display colors, such as changing white to black by following a few steps.
Step 1
Start Acrobat, and open the PDF file that contains the colors that you want to invert. The following steps will work for all three versions of Acrobat (Standard, Pro and Suite).
Step 2
Click the "Edit" menu, and select the "Preferences" option. This action will open a separate dialog window. Click the "Accessibility" option in the "Categories" section of the "Preferences" window.
Step 3
Click the "Custom Color" radio button in the "Document Colors Options" section. Click the color boxes next to the "Page Background" and "Document Text" to select a new color for each category. To invert white, select black or another color. Click the "OK" button on the "Preferences" window to complete the change.