Satellite imagery can provide an interesting look at different locales both as they are in the present and as they rested historically. In the past, it was difficult for average, non-technologically minded consumers to get their hands on a wealth of satellite imagery. Today, however, Google has made this an easy endeavor thanks to its Google Earth program. With Google Earth, you can quickly search for and find satellite photos from various dates and times.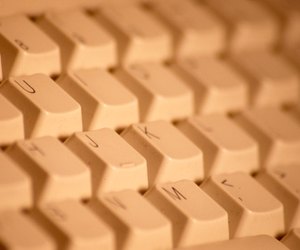 Step
Utilize Google Earth for your satellite images. This is a free, consumer-friendly satellite-imaging program offered by Google that will provide the best and easiest results in most cases. It can be used on a variety of devices, from your computer to your mobile phone. On your computer, navigate to earth.google.com and click on the blue bar to the right that reads "Download Google Earth." If you have an iOS mobile device, i.e., any iPhone or iPod Touch, you may search for and download Google Earth from the App Store. If you are using a mobile phone that runs the Android OS, Google Earth can be found and downloaded from its App Market.
Step
Select a place that you would like to see a satellite image of, whether it is a specific address or just a city starting point. Type this into the search bar and press "Enter."
Step
Find images of your selected place according to date and time. Click (or tap on your mobile phone) "View" > "Historical Imagery" from the top menu.
Step
Click on the "Clock" image in the toolbar above the 3D Viewer. This clock image is a clickable icon.
Step
Look up at the timeline that appears, which is the long horizontal bar at the top of the Google Earth program. The bar on the timeline is set all the way to the right by default and will give you the date and time of when the image was taken. By default, Google Earth displays the most recent satellite image of a given place.
Step
Utilize the timeline to sort the available satellite images of your selected destination by date and time. Note that each of the small vertical lines present on the timeline presents a different image of your location at a different time. Drag along the timeline slider to these different vertical line intervals to find new images from different time periods. The further left along the timeline you move, the further back in time you will go.