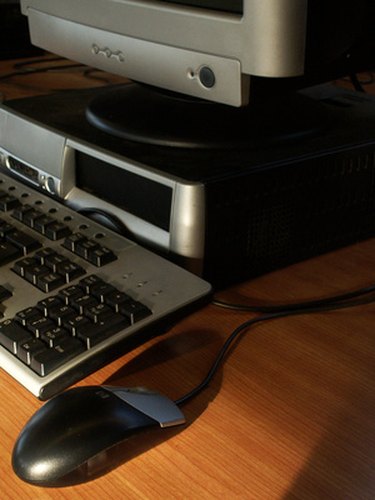 When using a Gateway computer, the user must learn many basic features. Use such features of your computer to find relevant information, such as the computer's model number. You can easily locate your model number in your computer's "Start" menu.
Step 1
Turn on your computer and wait for it to boot to your desktop. Go to your "Start" menu and click "Control Panel." View basic information about your computer under "System and Maintenance." Scroll down and click on "System." Look under "Model" to find your Gateway model number.
Step 2
Click "Advanced System Settings" under "System and Maintenance" to view additional properties of your computer. Scroll through the "System Properties" tab and click "Advanced." Click the "Settings" tab to view information on your computer's performance, user profiles, and system startup.
Step 3
Keep the model number written down in a safe place to report problems to the computer manufacturer. Use this computer model number for repairs, and refer to the model number when you are purchasing new parts or upgrades for your Gateway computer.