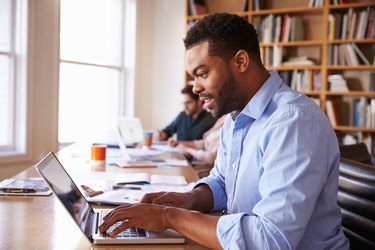 The BIOS of a PC computer stores all of the machine's local settings, including power options, boot options and memory information. Through the BIOS menu, you can set and change an administrator password. By setting an administrator password, you will prevent other users from changing your BIOS settings.
Step 1
Restart your PC computer.
Step 2
Press the "F2" key when the operating system begins to load. This will bring you to the main BIOS menu.
Step 3
Use the arrow keys to scroll down to the Security settings and then hit the "Enter" key.
Step 4
Go to the Admin Pass section and hit the "Enter" key again.
Step 5
Type in the new administrator password and hit the "Enter" key when you are finished.
Step 6
Press the "Esc" key, and then choose "Save and Exit" to leave the BIOS settings and boot up the computer. The system will start up with the new administrator password set.