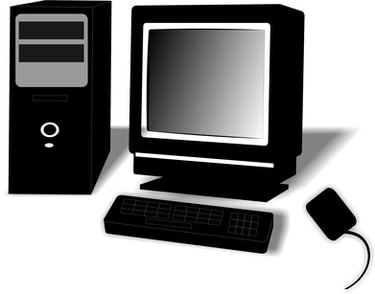 Restoring a computer to its original factory settings is possible with most kinds of computers. However, the process varies depending on the kind of computer you are trying to reset. While it is generally not advisable to return a computer to its factory settings because the computer loses all of the data you have placed on it, if you downloaded software that is harmful to the computer or if you want to clear the computer before selling it, you may want to restore it to its factory settings.
Step 1
Turn on the computer. Press "F8" immediately and hold it in until the "Advanced Boot Options" screen appears on the monitor.
Step 2
Press the "Down" arrow on your keyboard until you reach the "Repair Your Computer" option. Press "Enter."
Step 3
Use the arrows to scroll to the language settings you want to use and again press "Enter." A log-in screen will appear.
Step 4
Type in the computer administrator's user name and password into the corresponding fields. Click "Enter." A new screen appears.
Step 5
Use your arrows to scroll to "Factory Image Restore." Select "Enter." When the "Factory Image Restore" window opens, select "Next."
Step 6
Select the "Yes, reformat hard drive and restore system software to factory condition" check box. Click "Next." The computer will now start being restored to its original factory settings.
Step 7
Click "Finish" to restart the computer when the "Restore Factory Settings" program completes. Otherwise, push the power button on the computer to turn it off. The computer has now been restored to its factory settings.