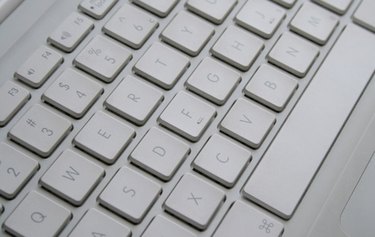 There are times when you may wish to restore your computer to its original manufacturer settings. Viruses, registry errors and getting rid of or selling a computer are all reasons to restore your device to the original factory settings. Performing a restore erases all data, so it is advisable to create backups of all data and important files before conducting such an operation.
Step 1
Back up all data to an external storage source before restoring your computer to original manufacturer settings.
Step 3
Press the "F8" key as the computer boots up (before the Windows logo appears). The "Advanced Boot Options" screen menu appears. If you do not see the "Advanced Boot Options" screen, restart your computer and press the "F8" until you see the menu.
Step 4
Press the "Down Arrow" key to select "Repair Your Computer" from the "Advanced Boot Options" menu and then press the "Enter" key.
Step 5
Select the language settings of your choice and then click "Next."
Step 6
Log in to your computer with an administrative account. If you are the only person that uses the computer, you are likely set up as an administrator. Click "OK."
Step 7
Click "Image Factory Restore" and click "Next."
Step 8
Click to select the "Yes, reformat hard drive and restore system software to factory condition" checkbox.
Step 9
Click "Next" to restore the computer. Click "Finish" once the restore has been completed and then restart your computer.