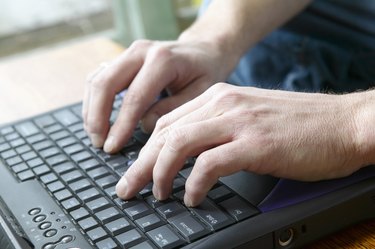 If you lose a serial number for a computer game or program, it can take a bit of effort to find it. Many computer programs store the serial number in the Registry file, which is a database where Windows allows computer programs to store their settings for profiles, user data, and more. If the serial number is stored in the registry, it's relatively simple to find with just a few clicks of a mouse.
Step 3
Type in regedit, and click "OK."
Step 4
Search for the program title by clicking CTRL+F and entering the program name in the search box. Press "OK."
Step 5
Write down the numbers in the data column, if it is the serial number. On more complex programs, like Microsoft Office, you may have to look through several sub-folders to find a "Registration" folder (or in the case of MS Office, you'll look for "Office Genuine Advantage"). Once you've found the right folder, a long string of numbers and/or letters will show in the data column -- write this down and keep it in a safe place.