TracFone's website boasts it is the United States' number one prepaid cell phone provider with "over 18 million subscribers" as of the date of this publication. There will be times throughout your ownership of a TracFone phone that you will need its serial number. Each phone's serial number is located in a different place. Fortunately, TracFone understands this and provides detailed instructions to find your specific phone's serial number.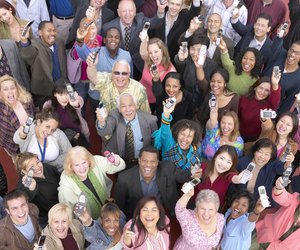 credit: Digital Vision./Digital Vision/Getty Images
Step
Go to TracFone.com.
Step
Hover over the "Support" menu and click on "FAQs."
Step
Click on the question that asks: "How do I find my Serial number?"
Step
Select "click here" from the answer: "For instructions on how to find your serial number, click here."
Step
Find your specific TracFone model and click on it.
Step
Follow the instructions on how to find your phone's serial number.