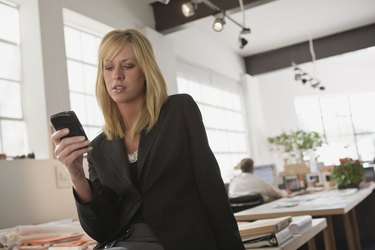 If you don't want to pay a monthly fee or be strapped into a two year contract to use a cell phone, TracFone is one of the best ways to go. You can purchase minutes as you need them and TracFone has agreements with many popular cell phone companies to use their towers to provide coverage. Like all cell phones, you can receive voicemail. This can be checked by following a few simple steps.
Checking Your Voicemail On Your TracFone
Step 1
Enter the "Menu" of your phone. This can usually be done by pressing one of the soft keys on your home screen.
Step 2
Scroll down and select "Messages". For some TracFones, like the Samsung SGH-T101G, you will need to go to "Recent Calls". Consult your owner's manual.
Step 3
Scroll down and select "Voicemail". This will allow you to check your voicemail messages.