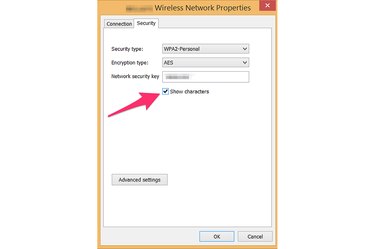 Whether you're setting up a new device on your Wi-Fi network or giving a trusted guest access, Windows 8.1 offers a fast way to access your Wi-Fi password. Normally, your password is hidden, but you can make it visible with just the click of a check box. While this may seem like a security hole at first, it really isn't. No one can get your Wi-Fi password unless he's already hacked into your Windows password.
Step 1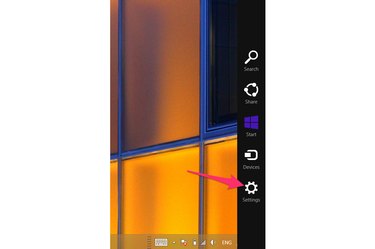 Go to the Windows Start screen by pressing the "Windows" key. Move the cursor upward from the bottom right corner of the screen and select "Settings."
Step 2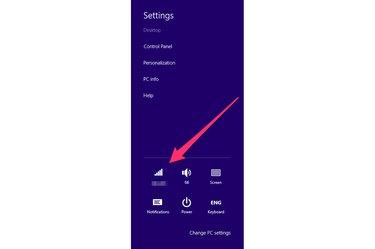 Click the "Network" icon if you're not already connected to the Wi-Fi network you want to use.
Step 3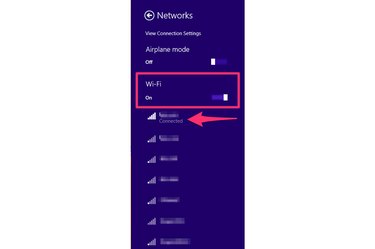 Turn on Wi-Fi if necessary by clicking the "Wi-Fi" On/Off switch. Select the Wi-Fi network from the list that appears. Tap anywhere on the Start screen to close the Settings sidebar.
Step 4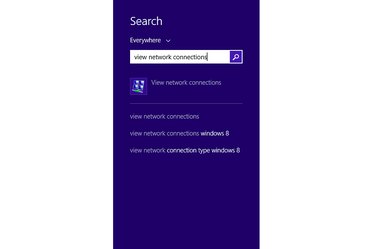 Click the "Search" icon beside your username, type "view network connections," and then select the "View Network Connections" option that appears at the top of the search results.
Step 5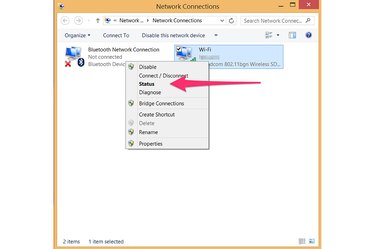 Right-click the "Wi-Fi" network and select "Status" from the drop-down menu to open the Wi-Fi Status window.
Step 6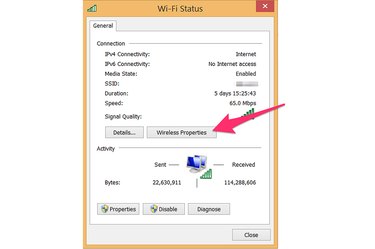 Click the "Wireless Properties" button in the Wi-Fi Status window.
Step 7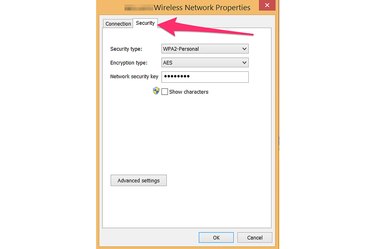 Click the "Security" tab. Your Wi-Fi password is in the Network Security field, but the characters are hidden from view.
Step 8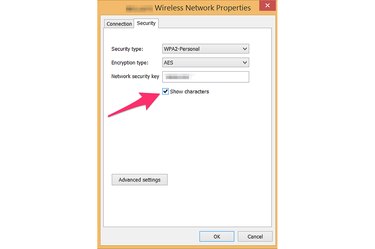 Click the "Show Characters" check box to reveal your Wi-Fi password. Click "Cancel" after you've retrieved this password to keep your password hidden.