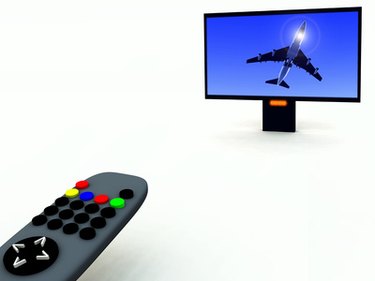 Although LCD screens provide a far better image than its tube TV counterpart, you are going to find the television sets damage far easier. This is because of the material from which the screen is made. Gone are the days of solid glass and reinforced material and now the set is made of thin plastic. If you have a chip or scratch in your LCD television screen, you need to fix, or at least hide, the damage from view, otherwise the chip is extremely noticeable while viewing the TV.
Step 1
Wipe off the TV screen with a clean, soft cloth. Many LCD televisions are provided with a cleaning cloth on purchase. Make sure no dust is stuck in the chip before proceeding.
Step 2
Apply a small amount of petroleum jelly onto a cotton swab.
Step 3
Cover the chip with the petroleum jelly. The jelly fills in the chip and removes the dark shadows and other features the chip adds to the image. Additionally, the jelly is close to the same density as the plastic on the LCD screen, making the chip almost invisible.