Although they began as a small radio manufacturer in China, Hisense is now a multi-billion dollar electronics company specializing in televisions, mobile phones and telecommunications. Despite the affordability of their products, they are not without flaws. Although the Hisense LCD monitor works well as a computer screen, it is deficient in several areas as a TV. Certain Hisense LCD TV models suffer in picture quality and overall value.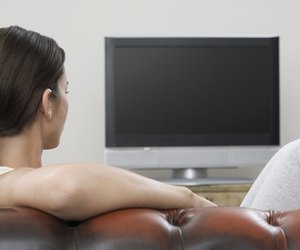 credit: moodboard/moodboard/Getty Images
Hisense 22-inch LCD TV
CNET says that Hisense's 22-inch LCD model has moderate picture quality problems. Although the Hisense LCD TV has a 1000:1 contrast ratio and 1080i resolution, it cannot handle bright scenes in a movie or television program. CNET says that bright scenes appear grayish and dull.
Hisense 32-inch LCD TV
Television.com says that Hisense's 32-inch LCD TV's weak contrast is noticeable during HDTV. HD broadcasts also showcase the TV's overly sharp picture, while analog broadcasts exhibit lack of detail and flaws during close-ups. On-screen text appears shaky and unclear as well.
Hisense 47-inch LCD TV
Smart House reports that the Hisense 47-inch LCD TV suffers during Blu-ray and HD DVD testing. Overall picture sharpness is sub-par, and adjusting the sharpness makes the picture look too soft. Although minor, Smart House also said that imagery was somewhat shaky during high-motion scenes.
Overall Value
CNET and Television.com argue that Hisense LCD TVs lack overall value. CNET says the 22-inch model is insufficient compared to its competitors, while Television.com says that the 37-inch model's affordable price does not excuse its deficiencies.