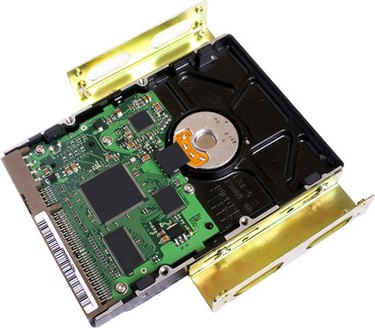 Playing video is one of the great advantages of today's high-powered computers and plentiful bandwidth. Problems with choppy playback usually stem from one of two problems: limited bandwidth and computer memory problems. By addressing these two issues, you should be able to avoid and fix problems with intermittent stop-and-start video playback.
Streaming Video
Step 1
Open the "Control Panel" from the Start Menu.
Step 2
Open the "Network Connections" icon in the Control Panel. This will open a window showing any active and inactive Internet connections, as well as connections to any internal networks, for instance, an office.
Step 3
Right-click the active Internet connection icon and select "Status" from the submenu. This will open a window that, among other things, displays the current connection speed in Mbps or Kbps. According to Microsoft Tech Center, each user should have at least 1.5 Mbps bandwidth for acceptable performance.
Step 4
Right-click the Internet connection icon again and select "Disable" if the bandwidth is less than 1.5 Mbps.
Step 5
Right-click the icon to the now inactive connection and press "Enable." The connection is now reset. If it is still not faster, you either need a faster connection or to get other users off the network. If you are downloading large files or streaming multiple videos at once, this can also affect bandwidth and, in turn, streaming video performance.
Desktop Video
Step 1
Press "Ctrl+Alt+Del" to pull up the Task Manager. This will show all of the currently running applications.
Step 2
Shut down any unnecessary applications. This will free up RAM and improve video performance.
Step 3
Right-click the "C:" drive in "My Computer" and choose "Properties." This will pull up a window showing the amount of space left on the drive. If there is less than 25 percent of the disk remaining, this may be affecting video performance by eating into the RAM.
Step 4
Press the "Disk Cleanup" button in the "C:" drive Properties menu. Follow the prompts to delete temporary and unnecessary files that may be cluttering the drive.
Step 5
Press the "Defragment Now" button from the Tools tab in the "C:" drive Properties menu. Defragmenting the hard drive consolidates data clusters and allows the motherboard to access them with greater efficiency, improving overall performance, especially in high data-use programs, like video playback.
If none of these solutions works, the computer simply may not have enough memory or an adequate video card to allow smooth play of video.