Safari functions as Apple's flagship browser and provides many advanced features to integrate with your operating system a breeze. From integrated social media to watching and sharing videos online, Safari provides the means for surfing the Internet, conducting research and staying in touch. Safari usually behaves as expected, but when pictures stop loading, various troubleshooting steps can help you get Safari functioning as it should on your computer or iOS device.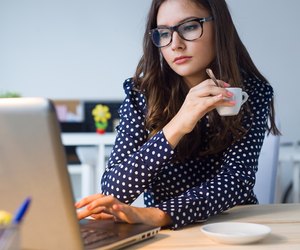 credit: nensuria/iStock/Getty Images
Safari Desktop Troubleshooting
Step
Launch Safari and click the "Safari" menu on a Mac or the "Edit" menu on Windows. Select the "Preferences..." option from the drop-down menu and choose the "Advanced" button.
Step
Check the box to "Show Develop Menu in Menu Bar."
Step
Click the "Develop" menu in the menu bar and uncheck the "Disable Images" option.
Step
Click the "View" menu and select the "Reload This Page" option to see if reloading the page fixes the image issue.
Step
Navigate to a new site to check to see if the images are only failing to appear on a particular website. You can also try opening the page on another browser to see if the images display correctly.
Step
Select the "Safari" menu and select "Reset Safari..." if the images still don't display properly. Check all of the options and click the "Reset" button. This resets Safari to the factory defaults and erases any passwords and other information stored in the browser.
IOS Troubleshooting
Step
Tap the "Settings" app.
Step
Select "Safari" from the list of options.
Step
Choose the "Block Cookies" option and set it to "From Third Parties and Advertisers" or "Never." If you don't allow the use of cookies, some pages might not display properly. Enabling the option to allow cookies makes it possible for websites to track your activity, store sessions needed to log in to websites and provide content tailored to your browsing behavior.
Step
Select the "Safari" link to return to the Safari settings page.
Step
Select the option to "Clear History" and confirm it by tapping "Clear History" again.
Step
Choose the option to "Clear Cookies and Data," then select "Clear Cookies and Data" to confirm.
Step
Press the the Home button twice and swipe the Safari app up to close the app. Tap the "Safari" app again and load a website that contains images to see if the images appear normally.