As with desktop programs, the Facebook app on your iPhone is susceptible to bugs and glitches. These issues can cause the app to stop responding to your taps and swipes. In most cases, forcibly restarting the app corrects the freezing problem. However, if the Facebook app continues to freeze after the forcible restart, perform a reinstallation to stop the malfunction.
Force Facebook to Close
Step 1
Press the Home button twice to launch the App Switcher feature, which displays the list of apps that you recently used. The apps appear as small previews.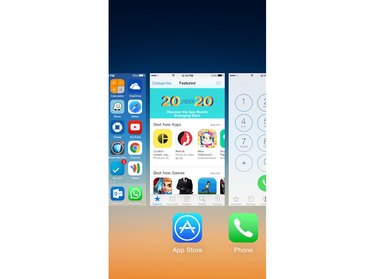 Step 2
Swipe left or right until you find the Facebook app.
Step 3
Swipe up on the Facebook preview to shut down the app and then press the Home button. Reopen the Facebook app and repeat the same actions that you were executing when the app froze to determine if it is functioning properly.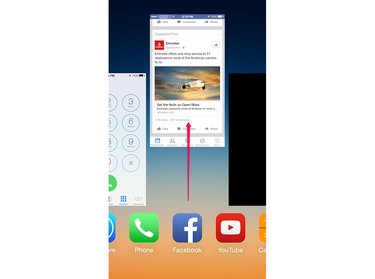 Reinstall the Facebook App
Step 1
Tap the Facebook app, hold it until it starts wiggling and then tap the X that appears at the upper-left corner of the icon.
Step 2
Tap Delete on the pop-up box to confirm the deletion.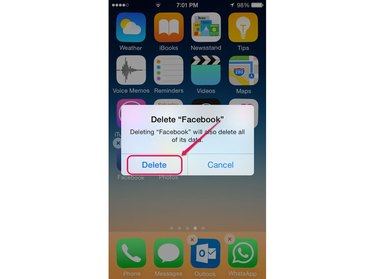 Step 3
Open the Settings menu by tapping the Settings icon from the Home screen and then select Facebook to open the Facebook screen.
Step 4
Step 5
Tap Enter Password, enter the password for your Apple ID and then wait for the Facebook app to download.
Access Facebook App Support
A section of the Facebook Help Center website is dedicated to the Facebook app for the iPhone. The section is conveniently accessible through the App Store on your iPhone.
Step 1
Open the App Store, tap Search in the bottom menu bar and then enter Facebook in the Search field.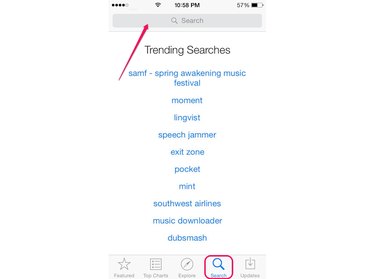 Step 2
Select Facebook from the search results to open the Facebook App screen.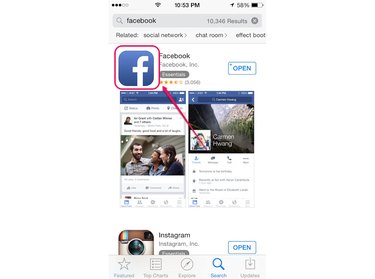 Step 3
Tap the Reviews tab and then tap App Support to open the Facebook for iPhone section of the Facebook Help Center website.
Tapping App Support opens the Facebook for iPhone page in the Safari browser app. Enter your question in the Search bar or tap one of the default questions — such as Something's Not Working With the Facebook for iOS App? — and then select the option to report the problem to Facebook on the bottom of the next page.