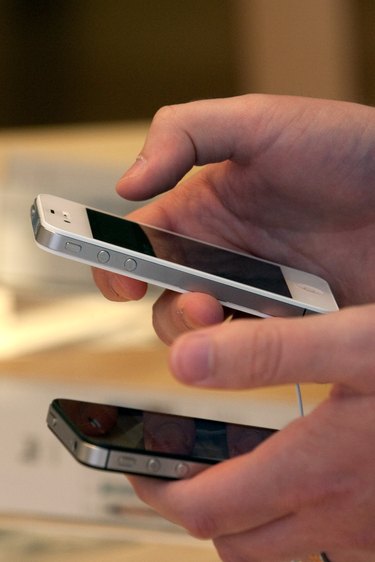 Redsn0w uses boot ROM exploits to jailbreak iDevices, including the iPhone, iPod Touch and iPad. Prior to jailbreaking, you must obtain files that are specific to your device and operating system. Having the proper files reduces the chance of errors and the possibility of "bricking" your phone. The process also requires you to use Device Firmware Upgrade (DFU) mode, which will not activate without accurate timing.
Step 1
Check the firmware version against the compatible version listed in the "Readme.txt" file. Redsn0w .9.9b7, for example, can be used only with firmware versions up to 4.2.1.
Step 2
Select the most recent version of Redsn0w that works with your device. Attempting to use an incompatible version results in warnings and/or unexpected crashing. Newer versions of the program will confirm your model prior to the jailbreak.
Step 3
Update iTunes using the "Help," "Check for Updates" menu before you run Redsn0w .Older versions don't play nicely with newer firmware or jailbreak tools.
Step 4
Right-click Redsn0w and choose "Run as Administrator." This step prevents the "Redn0w Has Stopped Responding" error that occurs in Windows Vista and Windows 7. Set compatibility mode to "Windows XP SP2," if the crashes continue.
Step 5
Right-click the Taskbar and click "Task Manager." Find Redn0w in the list of processes, right-click it and change the "Affinity" so that "CPU 1" is the only one checked. This allows Redsn0w to continue through the "Uploading Ramdisk" step without freezing.
Step 6
Follow Redsn0w's instructions exactly to enter DFU mode. You must hold the "Home" and "Power" buttons for the length of time shown on the screen without letting go or it will not work.
Warning
Jailbreaking will void your warranty.